Fanuc A06B-6090-H006 replaces A06B-6066-H006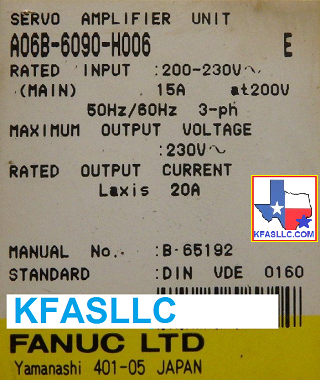 $1,250 (Exchange Credit Available)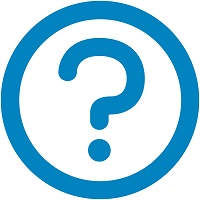 SAME DAY SHIPPING: IF ORDERED BY 3PM CENTRAL TIME
* $250 Credit available for the 6090 repair exchange. NO CREDIT for 6066 units.
Rated Input: 200~230 VAC 15A at 200V
Rated Output Current: L axis 20 A
Installation Guide Video-1 Video-2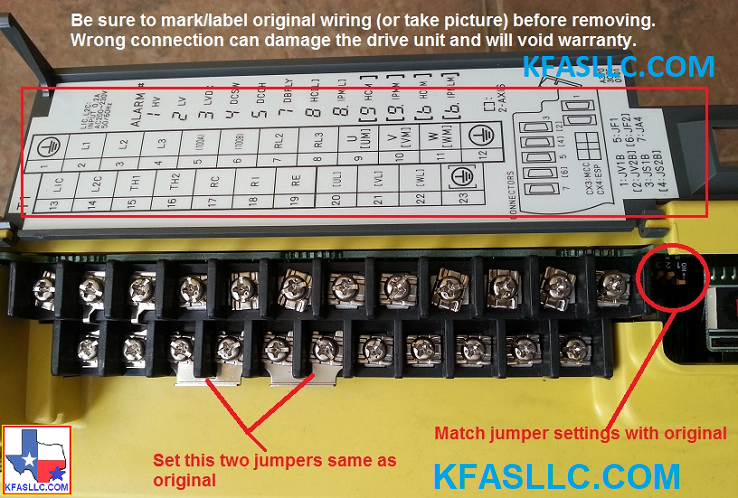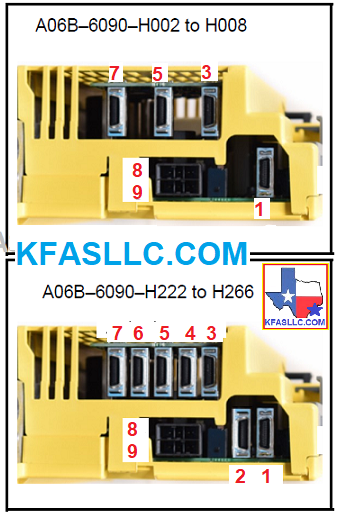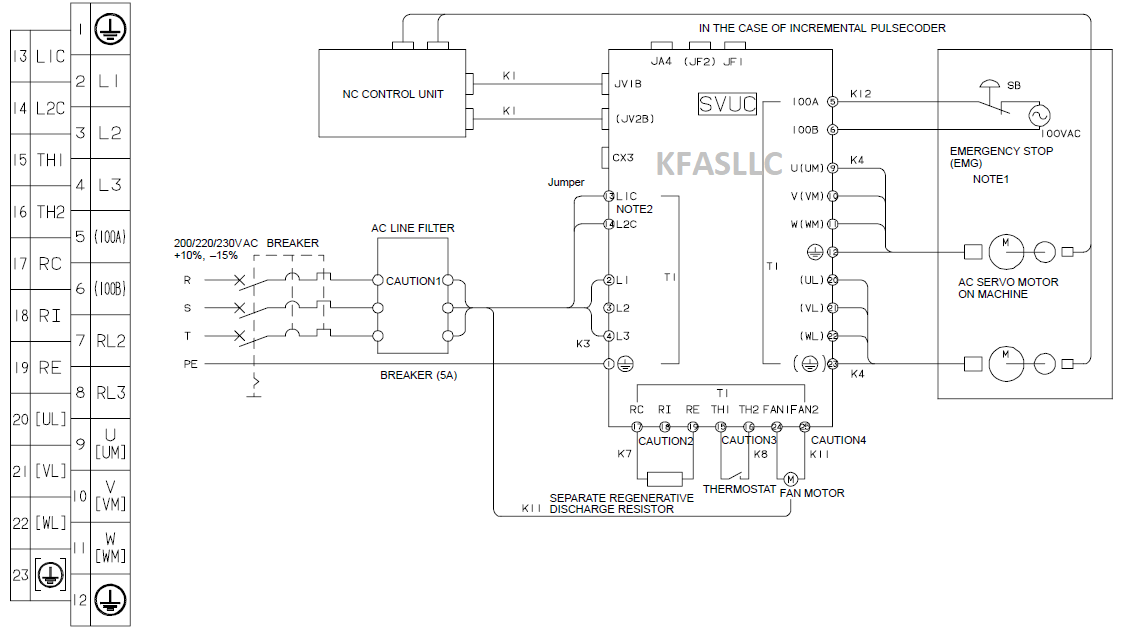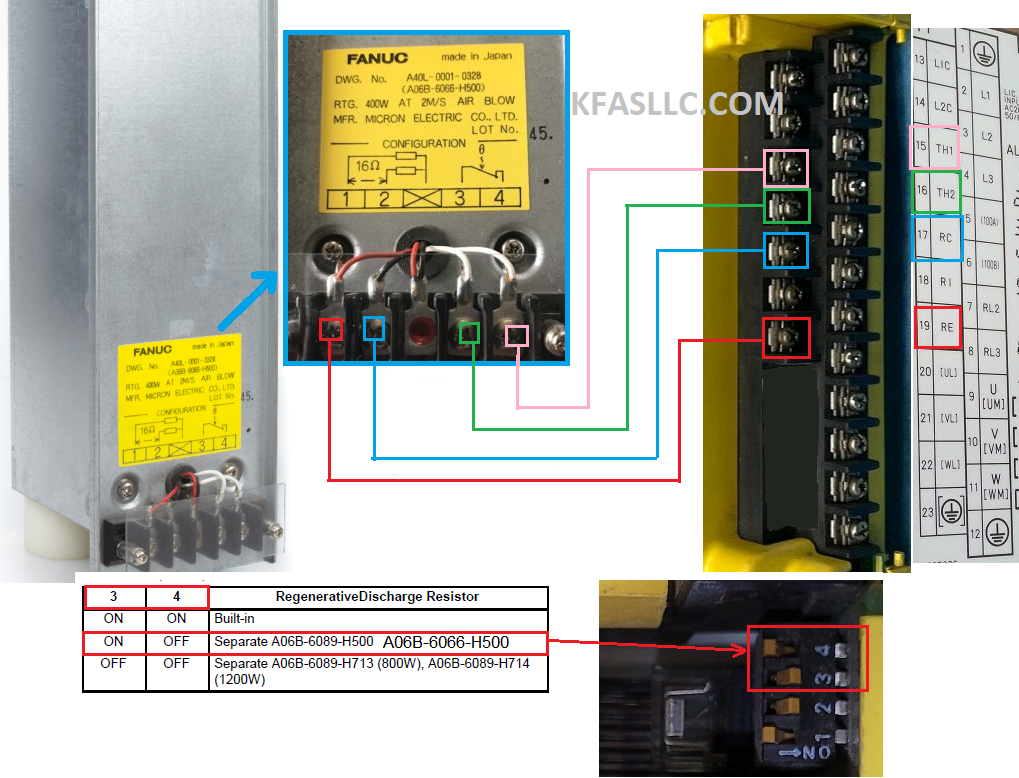 A06B-6090-H006 Alarms Meaning and action to be taken
Alarm Meaning
1 Over Voltage Alarm (HV)
2 Low Control Voltage Alarm (LV)
3 Low DC Link Voltage Alarm (LVDC)
4 Regenerative Control Circuit Alarm (DCSW)
5 Over Regenerative Discharge Alarm (DCOH)
7 Dynamic brake Circuit Failure Alarm (DBRLY)
8 L-Axis Over current Alarm (HCL)
9 M-Axis Over current Alarm (HCM)
8. L-Axis IPM Alarm (IPML)
9. M-Axis IPM Alarm (IPMM)
b L & M Axes Over Current
b. L & M Axes IPM Alarm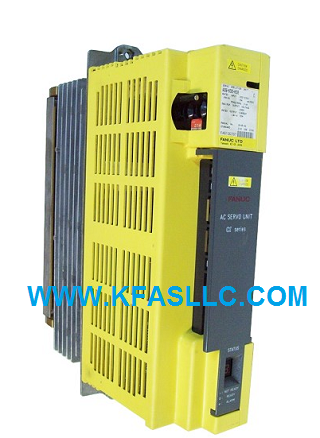 AL-2 or Alarm 2 Troubleshooting Steps for A06B-6066-H006
If the Alarm 2 occurs at power on (as opposed to while the machine is in operation) and the alarm can be reset after warm-up, the problem is most likely the servo amplifier.
Related Part NumbersKFASLLC kfasllc.com
A50L-0001-0267/N
A20B-2002-0031
A20B-2002-0047
A230-0450-T102